In today's
Exponential Investor

:
You're lucky you're not in Algeria
The stocks to benefit from new cars
An old and dirty giant
Last week the Munich Motor Show was in full swing.
We must admit we love a motor show, have done since we were kids.
But, boy, how the motor show has changed over the last 30 years!
Arguably it's more a "tech" show than anything to do with "motors".
But the most glaringly obvious change, and the thing that was absolutely front and centre in Munich last week, was the electrification of all the major car maker line-ups.
You know that electric vehicles (EVs) are big business when even Mercedes-Benz revealed an "EQ" version of its (historically) gas guzzling G-Wagon range.
What we saw come out of Munich last week begs the question…
Is this really the end for petrol "motor"?
The end of an era
Petrol used to come in two forms – leaded and unleaded.
But, as of 31 August 2021, only unleaded petrol exists…
Now, for most of us, the days of leaded petrol are long gone, so this change does not matter at all.
But we don't live in Algeria.
That's because Algeria, the last country in the world to still be using leaded petrol, has now officially banned the sale of leaded petrol.
Leaded petrol, as suggested in the name, contains the metal, lead.
Lead is a highly poisonous element, that has a damaging environmental impact.
It easily contaminates air, water, and food supplies when released into the atmosphere via exhaust fumes.
It is also a significant contributor to human health issues such as heart disease and cancer.
The United Nations (UN) expects that the abolishment of leaded petrol will prevent around 1.2 million premature deaths each year from now on.
Like many countries across the world, Algeria will now likely become dependent on its closest substitute, unleaded petrol.
As a result, demand for it could rise, and push the price of unleaded petrol higher in the near term.
But if Algeria is banning leaded now (and is the last country to do so), how long until unleaded petrol is the next fuel to succumb to the transition towards greener energy sources?
Some argue that this will happen within the decade.
We're not so sure that the process will take that long.
A new kind of fuel in the UK: who could be the winners?
Aside from the rapid deployment of EVs that will reduce the need for petrol, petrol itself is changing.
In fact, it's changing so much it may not even qualify to be called "petrol" any more.
As we speak, the UK is introducing a new type of petrol, with a different make-up.
Currently, petrol in the UK is known as "E5".
It's made up of about 5% of ethanol, hence the name. Ethanol is a biofuel made from plants.
The remaining 95% is made up of unleaded petrol.
The new version will see the concentration of ethanol increase to 10%, with the remaining 90% being unleaded petrol.
This petrol will be known as "E10" and it is anticipated that it will cut carbon emissions by around 750,000 tonnes per year, according to the Department for Transport.
This is because less crude oil, the main ingredient in petrol, is being used.
Inevitably, the introduction of this new fuel brings difficulties.
The engines of 600,000 "older" vehicles currently on UK roads will not be compatible with the E10 fuel, according to the Royal Automobile Club (RAC).
That's just under 2% of the total number of vehicles registered in the UK.
The only option for these unfortunate owners of these vehicles will be to resort to E5 super unleaded petrol. Or get newer cars.
Not only does this petrol already cost around 12p per litre more than regular unleaded petrol, but it may also still not be totally suitable for some car engines.
Here is a word of advice: check the government website to see if your car is compatible with the new E10 petrol!
Aside from a spike in callouts that breakdown providers may see, this introduction of the new E10 petrol may speed up the transition towards EVs.
In a way, it's a bit of a "screw you" from the government to the motorists of those 600,000 outdated, fuel-guzzling vehicles.
But our inner sceptics also think that this is a policy move to spur economic activity in the car market.
There are a number of automotive companies based here in the UK like Vertu Motors (LSE:VTU), Marshall Motor Holdings (LSE:MMH) and Motorpoint Group (LSE:MOTR) that would all benefit from a surge in churn of household cars.
And of course you can't ignore the fact that forcing a huge chunk of the population to change cars would be a boon for the £6 billion online car giant, Auto Trader Group (LSE:AUTO).
While these car stocks may prove to have a future if these changes become the norm, there may be another "sleeper stock" that may benefit from the evolution of the car industry, rather than full-blown revolution.
The new (jolly) green giant?
Energy giant Shell (LSE:RDSA) has revealed plans to install 50,000 EV charging points across the UK by 2025.
A giant energy corporation usually thought of for its oil and gas production is making the switch to providing greener energy alternatives.
Perhaps it shows just how strong and sweeping the move towards green energy in the UK really is.
These big companies are looking to stay relevant with the times, and are only just starting to appreciate the value in green energy sources.
Shell will roll out its charging points through Ubitricity, an on-street charging infrastructure company that it bought earlier this year.
So, it's metaphorically (if not quite literally) all hands to the pump for the UK in terms of reaching its ambitious net zero carbon emissions target by 2050.
It's forecast that by 2030, between 280,000 and 480,000 chargers will be needed to accommodate the growing number of EVs in the UK.
With the current number of charging points totaling 25,000, there is clearly a long way to go in their deployment.
Ironically, help from non-renewable energy giants such as Shell may just be the difference in the UK reaching its net zero emissions targets in time.
Maybe, there's some life left in this energy giant yet….
Until next time…

Sam Volkering
Editor, Exponential Investor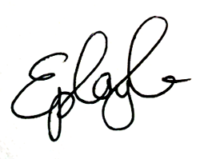 Elliott Playle
Junior Analyst, Exponential Investor