In today's
Exponential Investor

:
The silent killer revealed
Football's nod to the greenies
Time to go nuclear?
We bet you've never thought about football matches as the silent killer.
Europe's and the UK's love for the "beautiful game" (according to Pelé) doesn't typically factor in the damaging environmental impact it has.
A closer look of one of Europe's bigger clubs shows the alarming way in which football plays a strong role in global pollution levels.
West Ham made their debut in the UEFA Europa League group stage last Thursday.
The Europa League is a competition in which teams from across Europe are placed into groups of four teams. Each side plays each other at home and away, with qualification to the next stages awaiting the top two teams from each group.
For West Ham, a trip to the Croatian capital Zagreb was first on the agenda.
In all, it's a 1,704 mile-round trip from London to Zagreb.
According to the carbon footprint calculator, one round trip produces 0.41 (metric) tonnes of carbon dioxide emissions per person.
A total of 1,243 tickets were allocated to the West Ham fans. In all, that's 509.63 tonnes of carbon emissions.
Also, let's not forget the football team itself… that's another 0.62 (metric) tonnes of CO2 per player (it's more because they'd obviously fly business class) and all the ancillary staff.
You can see how it all starts to quickly ramp up.
The next trip for West Ham is to Genk in Belgium. A return flight from Maastricht airport (in the Netherlands), the closest airport to Genk, will produce 0.13 tonnes of carbon emissions per person.
And finally, West Ham face a visit to the Austrian capital Vienna. A return trip will produce 0.37 tonnes of carbon dioxide emissions per person.
Assuming a ticket allocation of 1,000 for the Genk and Vienna games, that's an additional 500 tonnes of carbon emissions.
So, in total West Ham's three away matches in the competition (from fan travel alone) will contribute roughly 1,009 tonnes of carbon emissions.
Of course, West Ham will play three games at home too, which means away team supporters getting over to the UK.
As a guide, 30,000 home fans making a 20km car journey to the game would equate to 600,000km in combined road travel.
According to Energuide, every 6,000km on the road with a diesel car equates to one tonne of carbon being emitted. West Ham fans will produce roughly another 100 tonnes of carbon emissions for each home game.
That's a grand total of around 1,309 tonnes of carbon emissions produced by West Ham fans in the competition.
In just nine hours of football, West Ham fans will produce carbon emissions roughly equivalent to the combined electricity consumption of 850 households over the course of one year.
And what about the other 31 teams in the Europa League competition?
Visits to far-flung corners of Europe are a plenty.
One of the longest journeys is the 3,724-mile round trip between Porto in Portugal, and Varna in Bulgaria.
And of course this is just UEFA's Europa League. There's also the Champions League, and a number of international ties that are scheduled throughout the year.
Surely, UEFA (the European football Union governing body) must take a more proactive approach to pollution, which seems to be going unnoticed.
At least the UK's football industry is doing its bit to help reduce carbon emissions, in the battle against climate change.
Football: the grass is getting greener
On 6 September 2021, UK broadcaster Sky announced a partnership with Tottenham Hotspur football club to stage the world's first "net zero" football match.
You'll also now start to see "net zero" plastered all over Sky's coverage.
The "net zero" match saw Tottenham face Chelsea in a Premier League game on 19 September 2021 at Tottenham Hotspur Stadium.
To achieve net zero, any emissions produced must be completely offset so that the impact on the environment is neutral.
The game was used to raise awareness of climate change.
As such, Tottenham urged fans to cycle to or get public transport to the game. It also provided plant-based food options and encouraged fans to recycle their waste.
Finally, green energy was used to power the game.
Conference of the Parties (COP), who has a commercial partnership with Sky, supported the initiative.
COP is a global, United Nations initiative that sees leaders from across the world meet to discuss and set stringent climate emissions targets.
Whether this game actually achieved "net zero" is another question. Nevertheless, it continues to add more rhetoric around the green policies of the UK government and, apparently, UK industry.
What makes this fascinating to us, however, is that it's all set on the backdrop of what the news is calling a "gas crisis" and claims that in the winter we may run out of energy.
The question that needs answering is if all these industries and policies are pointing towards a world of "net zero", what good is it if there's not enough energy to go around?
What if it's not enough to make your energy bills cheaper? What if it means you have to spend more today to save some in five or 10 or 20 years' time?
Is this idea of "net zero" merely popularist politics at play, or can it really make a difference?
We've discussed this on our Exponential Investor Podcast, and you can listen to the specific episode here.
But we'd also love to hear your thoughts on this matter. Write to us to let us know, what's your take on it all?
Are "net zero" policies really going to make a difference or do we need a completely different approach to the UK's energy woes?
Let us know here and if you're happy for us to publish your answer, please also just let us know and we'll post some of the replies next week.
Climate change "D" day
Now, back to the mission of the COP…
Cutting emissions is what COP endeavours to do.
The 26th annual meeting of COP is soon to take place in Glasgow, from 31 October to 12 November 2021.
It has the look of climate change "D" day.
We're anticipating that it may produce the most urgent and ruthless measures to tackle climate change the world has yet seen.
If anything, new targets could speed up the rollout of green energy alternatives across the world – this bodes well for electric vehicle (EV) and green energy stocks.
However, new targets may not reach a large, yet significant part of the world.
China and India, the world's two biggest polluters, are yet to commit to any official emissions targets or, for that matter, display any future intentions of committing to them.
In particular, China – who is heavily reliant on coal – has been reluctant to commit to reducing its coal output.
The big question, is how is the world going to make China and India play ball with these emissions targets?
Or will they simply ignore the targets altogether?
Furthermore, will the Glasgow summit really address the issues in play here?
The fact is that a multi-pronged approach to energy is really needed. And not just a popularist policy approach that ultimately places a drag on the economy…
And the question we have, the one no one really likes to talk about but talk about we must… is it time to turn more to our nuclear options and approach our insatiable energy demand with a practical and plentiful solution?
Until next time…

Sam Volkering
Editor, Exponential Investor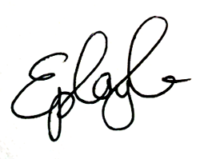 Elliott Playle
Junior Analyst, Exponential Investor