"When nature tells us to, we throw away all the knowledge, no matter how successful it's been. If it turns out to be incorrect, we replace it."
These are the words of Professor Brian Cox, world-renowned particle physicist.
Professor Cox was speaking as the opening lecture at the 2019 Sibos conference in London, which I'm currently attending. If you want to follow the action as it happens, you can follow me on Twitter here and also check in to my daily YouTube updates here.
The Sibos conference is a huge annual conference run by SWIFT (Society of Worldwide Interbank Financial Telecommunications). Each year it travels the world to a different city, typically one of the world's major financial and business hubs.
You see Sibos is all about banking and finance. It's the single largest conference gathering of banking and financial service professionals in the world. Delegates come from all over the world to understand what's happening and what's coming. And to iron out all kinds of big deals.
I find it to be one of the better conferences I attend. And while I don't usually go each year, this is now my fifth iteration because of the great value and insight I usually get from it. It was Sibos in Singapore in 2015 that I first interviewed Chris Larsen from Ripple, years before the mainstream even caught wind of it.
But my first one was back in 2013 in Dubai. And back then the idea of financial technology like distributed ledger technology, blockchain or cryptocurrency was completely foreign to almost all in attendance.
Yet today, just six years on from my first conference, the chairman of SWIFT in his keynote address in the main plenary spoke about "crypto-assets". In fact, his exact words were,
"The financial industry is undergoing an extraordinary change, because of new entrants like Facebook's Libra and the emergence of technologies like cryptoassets."
It's incredible that in just a few short years this kind of discussion about crypto-technologies is on the agenda. It's also a sign of what's to come.
Global finance is like Newton's laws
Back to the quote from Professor Cox. He was talking about how science is a humble profession. He was talking about how in nature they often are led to questions of which their answers sometimes lead to inadvertent results.
Often when trying to solve a problem what they end up with can be an answer to a question they hadn't even yet asked.
And he noted that one of the best examples of this was Albert Einstein's theory of relativity. Einstein's theory now widely accepted was revolutionary upon its development from 1905 to its publishing in 1915.
It was so significant because it effectively replaced Sir Isaac Newton's previous work that has been so successful and important in the centuries prior. But as Professor Cox noted, in science it's accepted that if there's proof of a better theory or answer then it's not uncommon to replace an entire "intellectual framework".
What's interesting is this is an accepted part of science, yet in the finance world that's not what happens at all. But perhaps the future of banking and finance is to be more like science in both practice and attitude.
You see the financial world is anything but humble. And the idea of replacing an entire "intellectual framework" would be outright heresy in the industry.
In finance, it's accepted that there is one way. And that's the way of the past, the way of the chosen few today, the way of the central banker. Even if the knowledge and intellect they apply to economies and industry is flawed, things almost never change.
But clearly change is needed, because the system, the financial system, is broken. And here's the kicker, there is an alternative way. There is another intellectual framework that might just prove over time to be the right one.
It's our inevitable financial future
Our current financial system is a bit like Newton's laws. It's not completely wrong. And for centuries it has served the world pretty well. But it's now been proven to be fundamentally flawed.
And now our new intellectual framework, one built on cryptography, mathematics, science and technology has landed like Einstein's theory of relativity. I'm talking about cryptocurrency, crypto-assets, blockchain and distributed ledger technology.
These new technologies aren't new. In fact, a lot of the technology is around 20 to 30 years old. But the application for industry, for global finance, for peer-to-peer communications and for global networks is only a few years young.
What's important to understand is that all of this comes together to form a revolution that's going to change the very fabric of global finance and almost every single industry you can think of.
It's more than just bitcoin. It's more than just crypto prices. We're talking about changes to securities, debt instruments, healthcare, trade finance, payments, identity, mobility, telecommunications and networks (just to name a few).
These kinds of sweeping changes don't happen in the space of 18 months. They take years of development, construction, innovation and exploration. But that period of transition to this new knowledge framework is happening right now.
As mentioned earlier, the very idea we'd even be talking about something like "crypto-assets" at Sibos 2019 was completely foreign in 2013. But then the buzz came for blockchain and distributed ledger technology, the hype came for cryptocurrency, and today the new buzz is around digitisation and tokenisation of assets.
It's all sweeping change, that will rely on public, distributed blockchains like Ethereum, Tezos and bitcoin, and it will reach every corner of the world. This isn't a future that might happen. This is the inevitable future we're hurtling towards.
But as I say, it's not an overnight change. It takes time. And with that presents opportunity. Opportunity to get into assets, investments that will be the fundamental building blocks of our new intellectual framework. That might be crypto assets, cryptocurrency, public and private companies that are building this future.
Tomorrow, I will be holding a special online event concentrating on this simple idea – getting ahead of this generational "switchover" investing in it.
The event is called Beyond Bitcoin and I'd like to show you why we are now beyond the tipping point… and how a smart play on this world-changing trend could lead to life-changing profits.
It's free to watch online but you must pre-register so I can send you a viewing link when we go live tomorrow at 2pm.
Get your free viewing link here.
If you are interested in how the world is changing, how these changes will affect your life and money, and how you could take advantage – book yourself in!
What I know is there's an immense amount of building going on. There's a huge dedication of human and financial capital in making this financial transformation happen.
And if you're smart enough to see this future coming, big profits are up for grabs if you get into the right opportunity at the right time.
Give yourself a head-start by watching Beyond Bitcoin at 2pm on tomorrow – confirm here.
Regards,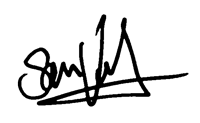 Sam Volkering
Editor, Southbank Investment Research
Category: Cryptocurrency