Harry here, for the next few days I am going to hand you over to the team at one of Southbank's newest publications – Power and Profits.

As you will see, their work focuses on the intersection between geopolitics and the huge changes occurring in the technology and energy markets. I've written to you about these changes before, specifically the rise of micro-grids, defensive technology and renewable energy.

My mission here in Exponential Investor is to bring you the biggest investment stories, ideas and opportunities. Right now, what's happening in the world of energy tech is important – and potentially very lucrative, for those who understand what's going on.

I've asked Kit Winder to kick things off below, showing you how and why global energy tech is going through a major shake-up right now.

Over to Kit…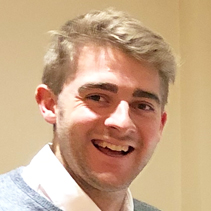 The first ever Japanese opera was called Kurofune, meaning 'Black Ships'. It was first performed in 1940.
The Kurofune are not just any black ships. They refer to black coal fumes belching out of the American boats in 1853. That was when Commodore Matthew Perry sailed into Edo (now Tokyo) harbour with four heavily armed cruisers.
What was the aim of this American gunboat diplomacy? They wanted a trade deal. Plus ça change…
This show of force by the Americans forced Japan to drag itself out of isolationism and conservatism. From near subjugation to opera in 80 years.
Sorry, there's a few gaps that need filling here, I realise.
In 1635, the Japanese government issued an edict of isolationism, or Sakoku. This forced Japanese people to stay in Japan, and kept foreigners out.
Ironically, this was signed in Nagasaki, where just over 300 years later the Japanese fear of foreign military might would be realised in the most extreme way.
This Sakoku lasted for over 200 years, and coincided with the great period of Japanese culture. The Samurai class, at their peak in this period, were warriors but also patrons of the arts. This period saw the creation haiku poetry, Japanese painting (think Hokusai's The Great Wave), edo architecture, kabuki theatre, and the famous Japanese formality and ritual…
It was only the arrival of commodore Matthew Perry with his American gunships (and bullishness) that awoke Japan from its comfortable slumber.
Despite domestic resistance to the idea, the decision makers in Japan realised they had to modernise fast. Otherwise, subjugation to western powers was inevitable.
A poem from 1860 conveys this feeling of surprise and fear.
| | |
| --- | --- |
| "The steam-powered ships | "Taihei no |
| Break the halcyon slumber | Nemuri o samasu |
| Of the Pacific | Jōkisen |
| A mere four boats are enough | Tatta shihai de |
| To make us lose sleep at night" | Yoru mo nemurezu." |
This existential crisis paved the way for a new era of Japanese rule, often called the Meiji Restoration. Under the Meiji emperor, all things western were embraced, especially military. The Samurai cut off their top knots, shelved their swords and entered the business world.
Military organisation and technological advancement became paramount. The turnaround was a domestic success when the Satsuma Rebellion of the remaining conservatives and Samurai was defeated by a Japanese national army trained by imported western military experts. (This is the episode which inspired the Tom Cruise film The Last Samurai).
But it was international success the Japanese were after.
And it didn't take them long.
With a trained conscript army, armed by America, the Japanese went to war with China over the Korean Peninsula, and won. Ten years later, in 1904, they fought Russia over Korea again. And won, again.
Only 50 years had passed since Commodore Perry's show of dominance. From a sword and bow samurai class to an organised, trained national army capable of beating superpowers on the international stage. In 50 years. Pretty impressive what technological advancement can achieve.
The Kurofune became a symbolic feature in Japanese culture. The first Japanese opera, performed in 1940, was the story of Tojin Okichi, a geisha caught up the turmoil in the 1860s.
In 1941, Japan tried the same tactic which had won them the war with china in 1894. The pre-emptive strike was a tried and tested tactic for the Japanese. But they were to be trumped by American military technology once again.
Nagasaki was the site of the ultimate Brexiteer treaty – banning all but a handful of Europeans from entering Japan.
But in 1945, fully 310 years after the Sakoku Edict, American military technology broke Japan's resistance once again. One of the more tragic ironies in Japanese history.
Technological change makes or breaks empires. Japan has recovered from its second experience of American military might, and has used technology to catch up with western powers once more.
Shinzo Abe, the Japanese prime minister, is leading the G20 this year. He has made it clear what his priority is.
Climate change. Renewable energy. He wants Japan to drive itself into the next technological era once more. Why? Because the energy market is experiencing its own Meiji revolution.
Those changes are vast and represent the biggest global energy shift for generations. The energy map is being re-drawn. Conflicts may arise. Both virtual and real.

In Power and Profits, James Allen, energy expert and former energy trader, lays out just how the biggest technological revolution of them all is shifting the balance of power on an international level.
And how you could profit from it.
What connects Costa Rica and Bhutan? Nigeria and Saudi Arabia?
The global energy market shake up.
Some will gain, some will lose.
There is huge potential for investor to get on the right side of these changes early – and profit… but only if they know where the pieces will likely land. And know how to capitalise.
Power and Profits sees the trends turning the energy market on its head, and finds companies which could be set to profit from them.
The Meiji Restoration showed just how much can be done in a short period of time when innovation is added to determination.
That's right where the energy market stands today.
Click here and let James show you what's happening, how it will affect us all… and how a handful of investors can get ahead of it.
Many thanks,
Kit Winder
Exponential Investor
Category: Energy