Why have bankrupt companies become some of the biggest performers in the stockmarket in recent weeks?
Could Robinhood, the trading app popular amongst kids in the States, be swooping in to save the day with a bailout of millennial capital? And if so, how long can it last?
That's what I got our tech specialist Sam Volkering on to discuss in today's market broadcast. He thinks the adoption of the younger folks to investing through apps like Robinhood is great. After all, they've their whole lives ahead of them, so they can survive and learn from any of the mistakes they make now. 
But it's not just millennials that have been buying – they're just the most noticeable providers of capital to the incredible post-March rally.
But is this all just one big stock bubble, or a multitude of smaller bubbles filling the investment space – a "bubblebath"?
That and more in today's market broadcast – click here to tune in.
All the best,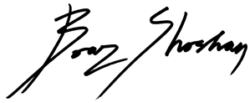 Boaz Shoshan
Editor, Southbank Investment Research
Category: Technology