A quick heads up: our broadcast schedule is changing slightly from this week forwards – we're shifting from a daily broadcast to three per week. With a more streamlined schedule, we hope to provide you with more incisive content going forward.
We start the week with a new word. A word that describes what investors are about to experience in the near future: Lagardnesse.
It's pronounced "Lajard-ness". It's shorthand for the largesse of Christine Lagarde in her attempts to save the eurozone. Her predecessor Mario Draghi pledged to do "whatever it takes" during the last eurozone crisis, and faced with a wave of bankruptcies caused by lockdown, she'll need to match that and more with the printing press.
But as I discuss in today's market broadcast with Nickolai Hubble, Lagarde runs the risk of being branded a criminal (once again) for her behaviour, this time by the German constitutional court.
This could lead to all manner of strange and radical occurrences – like the German central bank, enslaved to the European Central Bank, refusing to do its master's bidding. Perhaps, as I like to imagine, doing the opposite to scuttle the technocrats plans…
And then there's the other word we may hear more of in the coming months: Swexit. Apparently some Swedes are itching to bail out of the EU now too – right as unity is needed most…
It's all in today's market broadcast, free as usual – you can listen to it here.
All the best,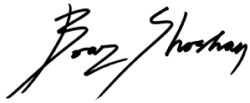 Boaz Shoshan
Editor, Southbank Investment Research
Category: Uncategorised