You've probably heard of bitcoin.
It's a digital currency, allowing users to make transactions without an intermediary, such as a bank or payment system.
In January 2012, you could buy one for around $6. Four years later, in 2016, it was up around the $450 mark – a remarkable rise… By December 2017, it had topped $20,000.
In the video below, financial advisor Sam Volkering explains, the rise of cryptocurrency is something you need to understand.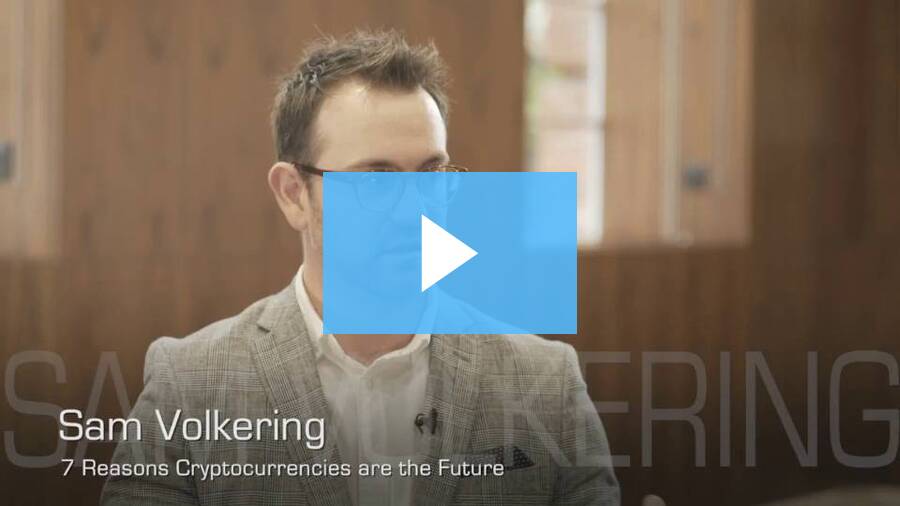 As you've just heard, bitcoin is an exponential growth story. But the reasons for its rise – and indeed that of other cryptocurrencies – are many and varied.
7 reasons why you need to put some of your wealth into cryptocurrencies
Scarcity: only a finite amount of bitcoin can ever exist.
Decentralised: no central bank has any influence.
Borderless: cryptocurrencies can be transferred directly to a buyer anywhere, instantly.
Alternative financial system: cryptocurrencies could replace the current distorted system in the long term.
Unregulated market: there are incredible opportunities to make money.
Support: major corporations are backing cryptocurrencies.
Adoption increasing: as more people start using cryptocurrencies, its value grows too.
Sam Volkering: "I certainly am of the belief that, long term, this is going to become the financial system that we use around the world."
Understand cryptocurrencies, he says, and you'll stand to make a lot of money over the coming years.
Many thanks,
Nick O'Connor
Publisher, Exponential Investor
Related Articles:
Category: Cryptocurrency